5 tags
Arab American students receive scholarships for commitment to community Four Arab American students were recently awarded scholarships from the Michigan-based Community Choice Credit Union Foundation. Nadeen Dakhlallah (top), Mohamed Ghandour (top), Zied Shammout (bottom), and Noor Shammout (bottom) have committed to stay in Michigan for their college education and to give back to their...
5 tags
Servant leadership: Adopting a philanthropic mentality to achieve success A recent study by business administration professor Edward D. Hess analyzed the leadership of the most successful American corporations, such as The Home Depot, Best Buy, UPS, Ritz Carlton, Whole Foods, and Starbucks. Popular television programs like "Mad Men" and "House of Cards" tend to portray...
5 tags
Strong roots, lasting vision Like the branches of the cedar tree for which the country is famous, the Lebanese diaspora has spread far and wide. An estimated 15-20 million Lebanese live outside the country, dwarfing Lebanon's population of 4.3 million. Many of the diaspora have met with great success, and have also given back to society through various philanthropic initiatives. Famous...
10 tags
CAAP Board Members bring smiles and safe play to Palestine CAAP Board Members and philanthropists Basem and Muna Hishmeh recently traveled to Palestine for the opening of the second of 40 playgrounds they are helping to build in the West Bank and Gaza Strip. CAAP staff member Katy Hanway recently spoke with Muna Hishmeh about the playground project and their experience in Palestine: Katy: How...
6 tags
Giving in the aftermath of a crisis When tragedies like the the Boston Marathon bombing occur, concerned citizens want to respond immediately to support victims and their families. Unfortunately, some scammers are trying to profit from donors' goodwill by setting up fake charities. Responding to a sudden tragedy requires donor diligence, and even a little strategy, to make sure that your...
7 tags
TGI Members make site visits to Metro Detroit education and health nonprofits Members of CAAP's Teen Grantmaking Initiative (TGI) recently visited two of their potential grantee organizations. Site visits are a great opportunity for the youth to learn more about the health and educational programs they are considering funding in 2013. Student Leadership Services is a youth-led initiative...
5 tags
Develop a generous organizational culture, reap far-reaching rewards Imagine if more of us were more generous at our jobs — a place where many of us spend a sizable chunk of our day? What would the effects be in other spheres of our lives? Organizational psychologist Adam Grant's newest book Give and Take discusses motivation, workplace altruism, and personal success. Grant's main...
4 tags
April is Arab American Heritage Month Arab immigrants and their descendants have made important contributions to the growth of this country. As doctors and scientists, engineers, bankers, teachers, entrepreneurs and entertainers – and so much more – Arab contributions and heritage are woven inextricably into the fabric of American society. Arab American Heritage Month presents a great...
7 tags
We knew we could count on YOU(th)! CAAP's Teen Grantmaking Initiative (TGI) recently participated in a national online fundraising competition against 128 nonprofits that serve youth. Microsoft provided matching funds through their YouthSpark initiative, which is designed to empower young people through education, employment and entrepreneurship opportunities. Thanks to community support...
4 tags
Diane Rehm and Marwan Abouljoud named Arab Americans of the Year CAAP is pleased to announce that journalist Diane Rehm and surgeon Dr. Marwan Abouljoud have been named Arab Americans of the Year by ACCESS, CAAP's parent organization. They will be honored at the prestigious 42nd Annual ACCESS Anniversary Dinner on Saturday, April 27 in Detroit, Mich. Diane Rehm hosts The Diane Rehm Show...
5 tags
"Overwhelmed by the sea of white tents": Medical researcher visits Syrians in refugee camps Dr. Adnan Hammad (pictured above), Senior Director of the ACCESS Community Health and Research Center, recently visited two refugee camps on the border of Syria and Turkey. Some excerpts from his experience are below, and his full account can be read here. "I recently had the...
5 tags
Engaging minorities through social justice philanthropy Part of our CAAPtivating Reads series by Katherine Hanway, CAAP Donor Services and Program Officer In preparation for World Day of Social Justice on Feb. 20, CAAP suggests you read a new report from the National Committee for Responsive Philanthropy (NCRP), titled "Real Results: Why Strategic Philanthropy is Social Justice Philanthropy."...
5 tags
Take advantage of the charitable tax deduction Are you getting the most out of your charitable giving? Charities fought a hard battle to protect the tax deduction last year, worried that any governmental changes regarding the charitable tax deduction would reduce individual giving. For most people, receiving tax benefits is not their sole incentive to give to nonprofit causes, but donors should...
7 tags
The future of philanthropy is diverse How will America's growing diversity contribute to the future of philanthropy? A new report commissioned by New Ventures in Philanthropy, the Forum of Regional Associations of Grantmakers and the Council on Foundations Community Foundation Leadership Team addresses the ways that America's growing diversity will contribute to the future of...
5 tags
Now accepting proposals for our 2013 Operational Support Grant Program The Center for Arab American Philanthropy (CAAP) is seeking proposals for its 2013 grantmaking program. A total of $53,000 will be granted to Arab American organizations working for social justice and other issues. Grants up to $7,000 each will be awarded to Arab American community organizations seeking general operating...
4 tags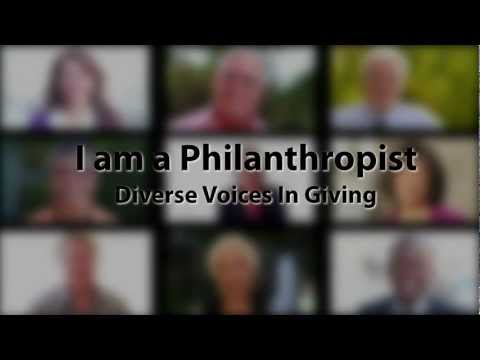 6 tags
Philanthropy comes in many flavors: Different types of foundations Part of our Philanthropy A-Z series With more than 1.2 million public charities and foundations in the U.S., it can be confusing to sort out the differences between the types of foundations. The term "foundation" is applied somewhat liberally, but the general definition of a foundation is a nonprofit, non-governmental...
7 tags
CAAP & NNAAC partner to strengthen Arab American civil society AAANY youth organizer registering people to vote for 2012 elections The National Network for Arab American Communities (NNAAC) and the Center for Arab American Philanthropy (CAAP) are pleased to announce they will be granting $45,000 to three NNAAC member organizations that were highly engaged in the 2012 elections, thanks to a...
9 tags
TGI is giving up to $5,000 to organizations that provide education and health services for Detroit area youth The Teen Grantmaking Initiative (TGI), a project of the Center for Arab American Philanthropy (CAAP), today announced its 2013 request for proposals from organizations that serve young people in metro Detroit. TGI will award grants of between $1,000 and $2,000 to nonprofits that address...
5 tags
Syrian refugee relief results
Earlier this year, we launched an emergency campaign to aid Syrians who have lost their homes as a result of the ongoing crisis. The latest estimates from the United Nations Refugee Agency place the number of Syrian refugees at more than 500,000. We are overwhelmed by the outpouring of generosity from so many of you who helped us raise $55,345 for emergency relief for thousands of refugees. With...
On the charitable tax deduction The Obama administration is proposing to eliminate or cap all tax deductions as one way to ameliorate economic shortfalls related to the "fiscal cliff" (the ending of Bush-era tax cuts). As a significant percentage of tax deductions for the average individual derive from state taxes, local taxes, and mortgage interest, a cap could severely limit deductions earned...
5 tags
2012 Holiday Gift Guide Some of the best holiday gifts are the ones that keep on giving. That's what happens when you use your gift-giving as a way to support nonprofit organizations. With that in mind, in this Holiday Gift Guide we highlight our 2012 grantee partners. You can support their important work by giving great gifts that friends and family are sure to treasure. 1) Favorite Arabic...
6 tags
Some excerpts from… Recently, the Council of Michigan Foundations (CMF) published a report detailing the evolution of Arab American philanthropy and its future in Michigan. Drawing on original research and from an event that CAAP hosted earlier this year, CMF relates Arab American philanthropy to the larger movement for more inclusive and diverse philanthropy in the U.S. We've...
Happy #GivingTuesday! The Tuesday after Thanksgiving usually finds Americans worn out and reeling from the whirlwind of shopping that comes with "Black Friday" and "Cyber Monday." This year, a nonprofit organization in New York teamed up with the United Nations Foundation to launch #GivingTuesday, a campaign to create a national day of giving at the start of the holiday...
5 tags
TGI to receive Sparky Anderson Award for Outstanding Youth in Philanthropy FARMINGTON HILLS, MI (October 24, 2012) - The Association of Fundraising Professionals (AFP) Greater Detroit Chapter will present the Teen Grantmaking Initiative (TGI) at the Center for Arab American Philanthropy, with the Sparky Anderson Award for Youth in Philanthropy at the National Philanthropy Day Dinner, Wednesday,...
5 tags
Superstorm Sandy disaster response Sandy made landfall on Oct. 29 and brought with it loss of life, flooding, widespread damages, power outages and major travel disruptions. Millions of people on the East Coast remain without power, and many transportation routes are still shut down. CAAP has researched relief organizations and we are providing donors with a suggested list of organizations...
5 tags
Philanthropy and civic engagement: The Arab...
Members of TGI pose for the My Arab American Vote campaign Encouraging civic participation is a powerful way for nonprofits and foundations to advance their missions and improve the quality of life in our communities, state and nation. Studies have shown that stronger social bonds encourage higher voter turnout. This is where theMy Arab American Vote and Yalla Vote campaigns, projects of the...
8 tags
Give now: match available for Syrian relief
The devastating conflict in Syria has left thousands of people without clean water, food, medical care and other necessities. BBC reports that the United Nations refugee agency has registered more than 200,000 Syrians—many of them children—who have fled to neighboring countries. To maximize humanitarian relief going to Syrian refugees, the Center for Arab American Philanthropy (CAAP) is...
4 tags
Blog Action Day - "The Power of We"
Since 2007, Blog Action Day has been uniting the world's bloggers by posting about the same issue on the same day, in order to raise awareness and trigger a global discussion around an important issue that impacts us all. This year's theme for Blog Action Day (October 15) is "The Power of We," a topic that encapsulates the Center for Arab American Philanthropy's vision to...
3 tags
College fair showcases TGI investment
Members of our Teen Grantmaking Initiative (TGI) visited Mosaic Youth Theatre in Detroit for their annual college fair on Oct. 6. TGI's 2012 grant supported this event, which brought university recruiters from all over the country looking for new talent for their arts, theatre and dance programs. College fairs such as the one Mosaic hosted are critical for cities like Detroit, where only...
6 tags
Leaving a Legacy: Planned Giving
Part of a Philanthropy A-Z series A planned gift is any charitable gift, immediate or deferred, that considers an individual's personal tax, financial, and estate planning circumstances. Planned gifts can be as simple as an outright gift of cash, or as sophisticated as a charitable trust or foundation that is integrated into a multifaceted financial and estate plan. Benefits of Planned Giving ...
8 tags
Arab fall film festivals
Several of our grantees are holding film fests this fall with selections that will be sure to entertain and inform even the most discerning movie-goer. To kick off the film festival season, on October 5 the Boston Palestine Film Festival will present Habibi, directed by Susan Youssef, a story of forbidden love, and the first fiction feature set in Gaza in 15 years. Two Palestinian students in...
2 tags
Best practice: Annual reports
At their most basic level, annual reports are meant to inform, educate, and summarize a year of hard work. When done well, annual reports can inspire, empower and captivate a nonprofit's donors – as well as encourage them to form a deeper relationship with the organization. Annual reports are absolutely crucial for nonprofits that wish to be sustainable. Nonprofit marketer Katya Andresen...
7 tags
Innovative youth philanthropy around the world
Increasingly, the next generation's leaders are making their mark on the world by proposing and implementing solutions to global environmental and social problems. One great example includes the global YouthBank initiative, a network of 20 youth grantmaking committees. With its origins in Ireland (specifically the Community Foundation of Northern Ireland), YouthBank has since spread...
4 tags
Fall into great programming from our grantees
Having just announced our 2012 round of grants, we wanted to give you some updates on the great activities our grantees are organizing around the country. Check out the organizations local to you for a little bit of Arab culture and fun this fall! Starting this week, the Arab Cultural and Community Center (ACCC) is showcasing the work of Lebanese photojournalist Najib Joe Hakim in San Francisco....
7 tags
An upgrade in giving means philanthropy for all
Part of our CAAPtivating Reads Series by Katherine Hanway, CAAP Donor Services and Program Officer Whether you are looking for the latest tips on how to make more impact through your giving, simple definitions to complicated philanthropic terms, or ideas for how to get your whole family involved in charity, Laura Arrillaga-Andreessen's new book Giving 2.0 has something for anyone with a generous...
5 tags
Donor spotlight: Mona and Saed Sahouri
Flint, Mich.-based Arab American philanthropists Mona and Saed Sahouri opened a donor-advised fund with CAAP in 2011. We recently asked them some questions about philanthropy such as what drives their giving, and how CAAP has helped impact their giving since establishing their fund. CAAP: Can you give us an example of the kind of work/causes you support? What do you look for when you make giving...
7 tags
New technology helps you get choosey with...
More than any other innovation, the digital revolution has had the most influence on helping donors choose the causes they want to support. On the one hand, charities have more free and low-cost digital media options to market themselves and spread the word about the great work they are doing beyond their immediate network. On the other hand, donors can use an array of resources (GuideStar,...
8 tags
A flourishing donor-advised fund
Part of a Philanthropy A-Z series Often thought of as  charitable giving bank accounts, donor-advised funds allow philanthropists to channel resources through their local community foundation, financial institution, or identity-based giving program like CAAP to causes that matter most to them. A donor-advised fund requires care and cultivation to flourish - just like any garden plant requires...
6 tags
8 tags
Alighting a philanthropic flame in the Arab World
If you've been paying attention to the news over the past couple years, chances are you've noticed that 2011/2012 have been momentous years for institution-building in the Middle East. But what role does philanthropy play amidst the tumult of the Arab Spring? Both Alliance and Effect philanthropy magazines, among others, have recently attempted to answer this question. Beginning in...
7 tags
Travel philanthropy series - Voluntourism in...
When you volunteer abroad, you have the opportunity to experience a new place, and to create a positive impact for people and the planet. As people who regularly travel while offering their time for local causes, "voluntourists" understand the reward that comes from sharing their talent and resources for the benefit of others. Habitat for Humanity International (HFHI) has been...
1 tag
Seven steps to greater foundation impact
Part of our CAAPtivating Reads series by Katherine Hanway, CAAP Donor Services and Program Officer Philanthropy positively impacts individuals, communities, even the world. In their book Social Entrepreneurship: What Everyone Needs to Know, David Bornstein and Susan Davis argue that philanthropy is successful because "compared to policy makers and business investors, philanthropists [individuals...
8 tags
Diverse American funders attract international...
Thanks largely to the attention of large philanthropic organizations (W.K. Kellogg Foundation and Rockefeller Philanthropy Advisors), identity-based funds are becoming better recognized worldwide as an efficacious form of strategic giving. The latest issue of Philanthropy UK Magazine acknowledges the fact that mainstream philanthropy in Great Britain is not representative of the populations it...
6 tags
A year of youth philanthropy: TGI in photos
What an exciting year it's been for members of our Teen Grantmaking Initiative (TGI)! Since September 2011 the youth philanthropy group has learned about all aspects of the grantmaking process, including conducting a community needs assessment and writing a Request for Proposals, reviewing grant requests, and conducting site visits. The youth announced their grants at ACCESS' 41st...
9 tags
Sports philanthropy and the 2012 London Olympic...
The philanthropic legacy of the Olympics is both obvious (such as the Special Olympics that provide sports training for people with intellectual disabilities) and not immediately apparent. Fundamentally, the Olympics serve to inspire people around the world to play competitive sports and strive for excellence in our lives - as well as inspire loyalty to our home countries. Playing sports has...
5 tags
Your survival is in your storytelling
The truth is in the telling: stories will outlast careers, good deeds, memorable events, and even programs. Long after your tenure at your workplace, long after the gifts you give, and perhaps long after your organization fulfills its mission, people will tell stories of your good deeds. That is, they might tell your story - if you start off on the right foot. This principle is true for...
8 tags
Dalia Association drives "momentum for...
The Dalia Association, Palestine's first community foundation, has put out an open call for stories of Palestinian giving affecting real world change. The competition, "Momentum for Philanthropy," encourages submissions of songs, poems, stories, photographs or videos, and the contest rules are as follows: Research real examples of Palestinians anywhere in the world who are giving back to...
9 tags
Travel philanthropy series - Palestine tour offers...
Throughout the summer we are bringing you a series of Middle Eastern destinations that allow you to practice a little philanthropy along the way. This month we are pleased to spotlight the "Reality Tours" hosted by Global Exchange, an international nonprofit dedicated to promoting social, environmental and economic justice, as well as a recent grantee of our Teen Grantmaking...
10 tags
It's in you to give - with help from these tools
What kind of legacy do you want to leave for the next generation? Do you want to impact causes that advocate for human rights, support tree conservation, or provide an education for girls in developing countries? Respected blogger Beth Kanter recently stated that we all have an "Individual Social Responsibility" toward our planet and its people. Nowadays, there are a host of tools...